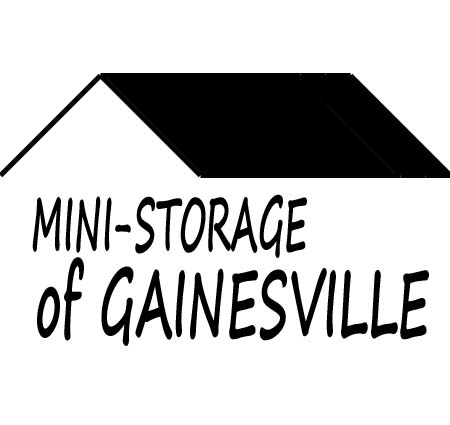 Home | About Us | Services Available | Truck / Trailer / U-Box Rentals | Storage Units | Packing Supplies | Location / Directions | Reference Links | Email Us


LINKS
---
This page lists other business and customers who have used us. In thanks, we gratefully return links, herein...
---
ALACHUA MOVERS
Serving the Gainesville community since 1980. Robert does so much bisiness that he often rents from us to handle his overflow. Robert stayed right with us since the beginning.
...customer since 1989.
(352) 371-6007
---
CINTAS
The uniform people!
...customer since 2001.
(386) 418-0022
---
DANCE ALIVE
These people travel all over the place, and they've chosen us to rent their trucks from. Thanks, Kim! And here's a return link which we hope will add more business! :o)
...customer since 1999.
(352) 371-2986
---
GATOR PATCH
Gator goods, clothes, decorations, pet products, watches, custom T-shirts, embroidery...
...customer since 2008.
---
GEORGE WESTON'S BAKERY - Gainesville
Bread, buns, rolls, and more! ...Delivered!
...customer since 2006.
(352) 331-7380
---
GREAT HOUSE BUTTERFLY FARM
Butterflies for all occasions!
...customer since 2006.
(866) 475-2078
---
HACKBARTH DELIVERY SERVICES
Transport company.
...customer since 1999.
(800) 277-3322
---
HITCHCOCK'S FOODWAY
Mr. Hitchcock had eleven stores, and he often needed to move stock around between the stores.
...customer since 2004.
(386) 462-1314
---
LESS THAN JAKE
Grunge band. Toured all around the world--twice; to Australia twice. They often need a truck to haul their equipment.
...customer since 2004.
---
LKQ North Florida (previously Damron Auto Parts)
Recycled parts and salvage transport.
...customer since 2002.
(352) 378-1874
---
NORTHWOOD TOWING
Jim often refers customers to us whenevver his customers have vehicles which are too badly damaged after an accident. Often stuff needs to be salvaged from acccident scenes. And believe it or not renting a truck is often cheaper than renting a vehicle!
...customer since about 1990.
(352) 373-6445
---
PARRAMORE MUSIC
(Previously Parramore Pianos.) ...Piano moving. Musical instrument sales and rentals.
...customer since 2004.
(800) 859-2304
---
QUALITY SERVICE
Kitchen cabinets, counters...
---
REGENERATION EQUIPMENT
Your one-stop resource for pre-owned fitness and MedX equipment. We have the service and expertise to help you buy or sell your used MedX equipment. We back our service up with out 24/7 guarantee and extended warranty options.
...customers since 2007.
(352) 538-2208
---
STEVE WARD & ASSOCIATES
Home builders.
...customer since 1999.
(352) 373-8131
---
SUNBELT MOVING & DELIVERY, INC.
Experienced movers. No day labor. Licensed/insured. Clean trucks. Free on-site estimate. Phone quotes. Exact pricing. Long-distance relocation. South Florida specialist.
...customer since 2000.
(352) 375-MOVE (6683) o (800) 893-MOVE (6683)
---
THE DELIVERY CONNECTION
Local area deliveries.
...customer since 2004.
(386) 454-0993
---
UPS
International delivery service.
...customer since 1999.
---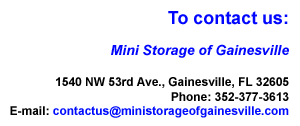 Page Last Modified: May 29, 2012.
Home | About Us | Services Available | Truck / Trailer / U-Box Rentals | Storage Units | Packing Supplies | Location / Directions | Reference Links | Email Us
Copyright © 2009- K.R. Gentilecore. All Rights Reserved. Web page layout and design by T.L. Sherman.
U-HAUL, VISA, MASTERCARD, AMERICAN EXPRESS, and DISCOVER and all other trademarks, service marks or
registered trademarks appearing on these web pages are the trademarks or service marks of those respective companies.